It's not just the relay race that will bring sport enthusiasts together in 2024. This year, the city of Berlin will be all about sports - including the Fan Mile of the 2024 European Football Championships. To ensure that all events have enough time and space for preparation and implementation, we have scheduled the Berliner Wasserbetriebe 5 x 5 km TEAM Relay in one of the most beautiful months of the year, on May 14th to 16th to be precise.
We were also able to take your wishes into account and have now reserved the days Tuesday to Thursday for the relay experience organised by SCC EVENTS.

Up-to-date information on the start of registration will be published here in due time.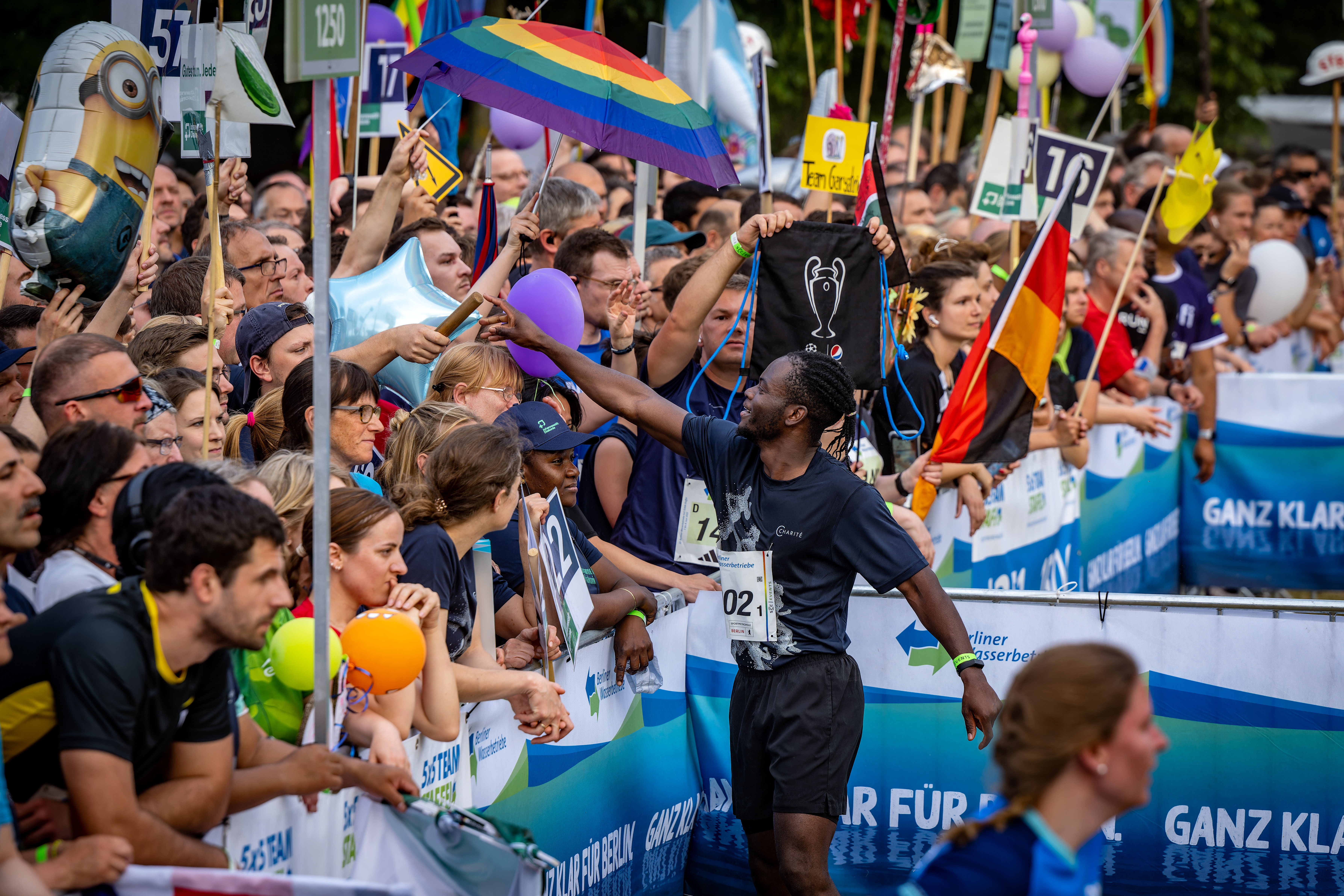 The heat is on
The exchange zone is probably the most spectacular and vibrant spot at the Berliner Wasserbetriebe 5 x 5K TEAM-Relay Berlin in Tiergarten park. This is where maximum motivation and exhaustion, pure relief and anticipation are directly confronted. The search for the next team partner is not always a piece of cake — unless you have a clearly recognisable sign and a loud voice. It is always entertaining!
We'll let the photos speak for themselves
Get inspired by the impressions from the last few years. Especially the photo gallery and the event film from 2023 will whet your appetite for an unforgettable team experience.
SCC EVENTS
We want to inspire and move people through endurance sports. Together with our partners, sponsors and helpers, we work every day with passion and heart on our almost 20 events and opportunities in the sports and health segment.
We are proud to help shape a piece of Berlin: with the worldwide demand for major events like the BMW BERLIN-MARATHON, as well as for traditional regional events like the New Year's Eve Run and premiere events like the VeloCity. We place a special focus on the supporting youth athletics, charity and sustainability.